After graduating with a theatre degree from Mankato State University, Greta got her first professional job in 1989 touring with Small Change Original Theatre, an educational children's theater company based out of Minneapolis. She moved to New York City in 1991, and continued to tour and perform with regional theaters across the country. Greta moved to the Twin Cities in 1996, where she still resides today.
She bought her first guitar while "on the road," and soon began writing comic songs. She recorded "Some of My Songs – by Greta" in 1995, and used those songs to audition for Dudley Riggs Brave New Workshop, the oldest sketch comedy company in the country.
Greta went on to spend four years with the Minneapolis production of TONY AND TINA'S WEDDING, to appear in the world premiere of the musical BINGO at the Ordway, and to become the original Mavis in the hit musical CHURCH BASEMENT LADIES.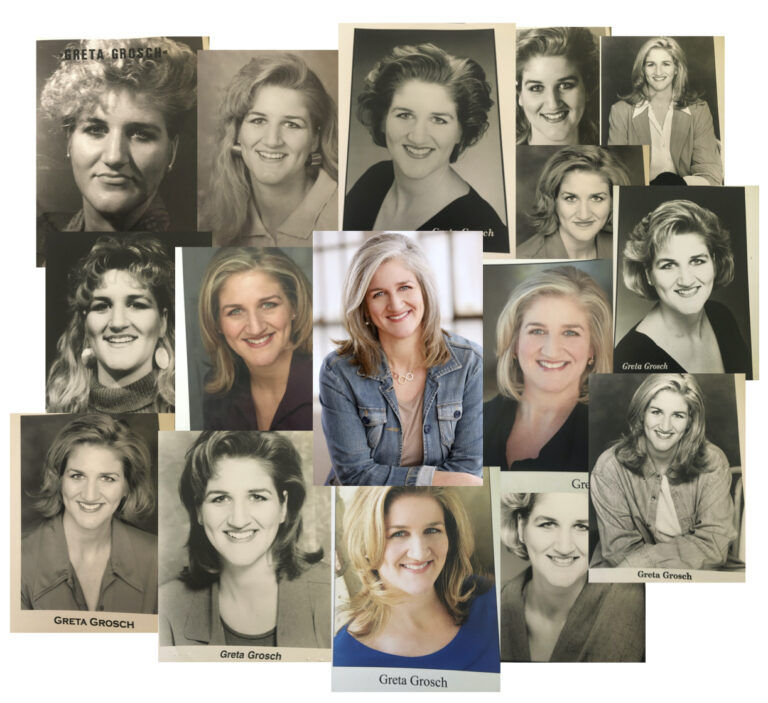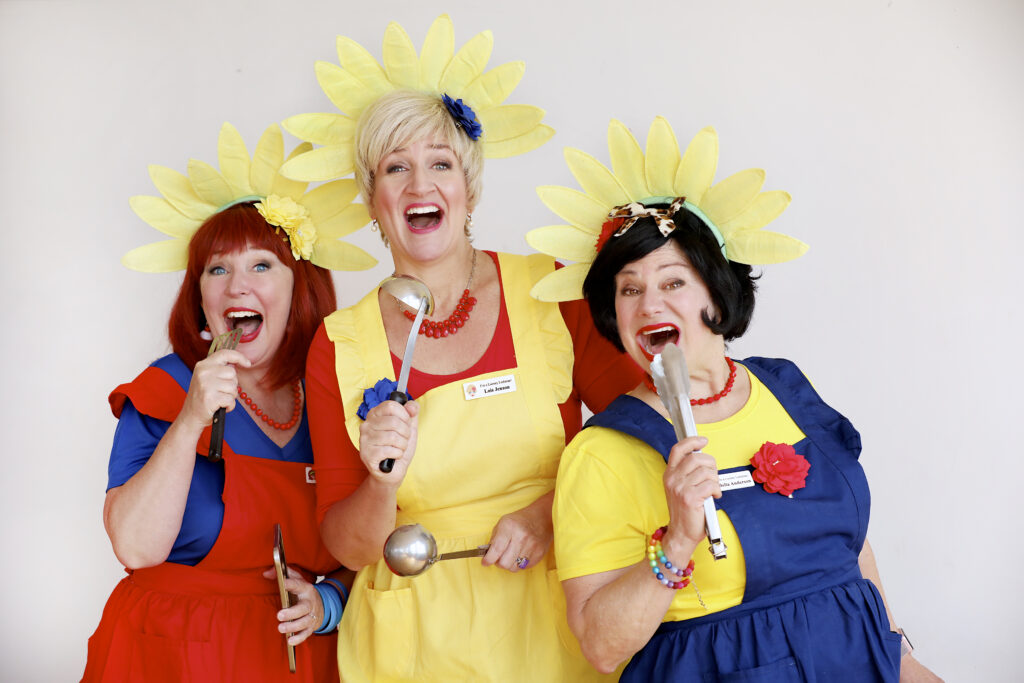 In 1997 Greta began performing with her sister as THE SILLY SISTERS. For 10 years they appeared at libraries, schools and museums, and created original family-friendly programs for corporations around the region.
In 1999 she created her first one-woman show, I AM BECOMING, where she made an amazing transformation into seven distinct characters before the eyes of the audience. An audience member asked Greta if she could perform her show at their company Christmas party. Other appearances followed, and Greta began adding specialized content and training to her entertaining performances. In 2003 her first production company, GIRL WITH GUITAR, was born.
In 2006 Greta continued her fondness for alliteration by forming THE LOONEY LUTHERANS. The comedy trio continues to perform today.
In 2005 Greta's career took a turn when she became the scriptwriter for the annual MEDORA MUSICAL. In 2006 she began scripting the CHURCH BASEMENT LADIES musical franchise and has since penned numerous sequels and prequels, currently playing across the country. Greta continues to be in demand as a scriptwriter for a variety of projects.
In 2007 she became a member of Actors' Equity, the union of professional actors and stage managers. In 2010, she served as Creative Director for the Minnesota Vikings 50th anniversary celebration and, in 2013, directed her first professional theatrical production. Greta is also a member of the Dramatist's Guild of America and the Playwrights' Center, and continues to direct corporate and theatrical stage productions.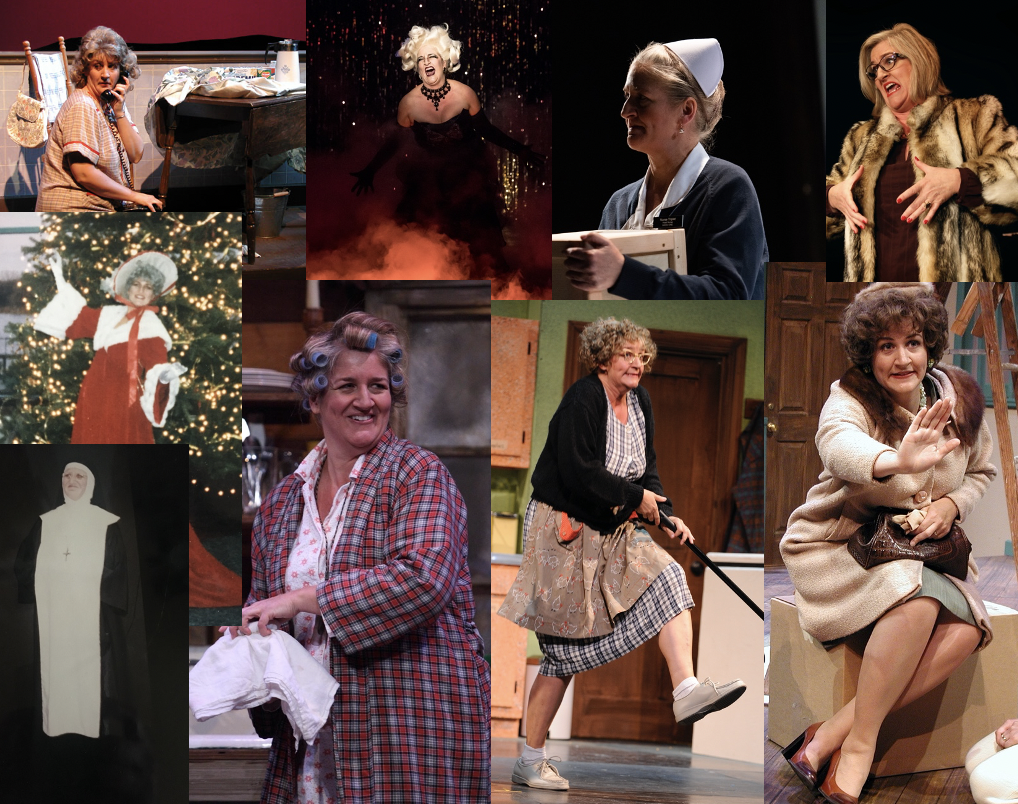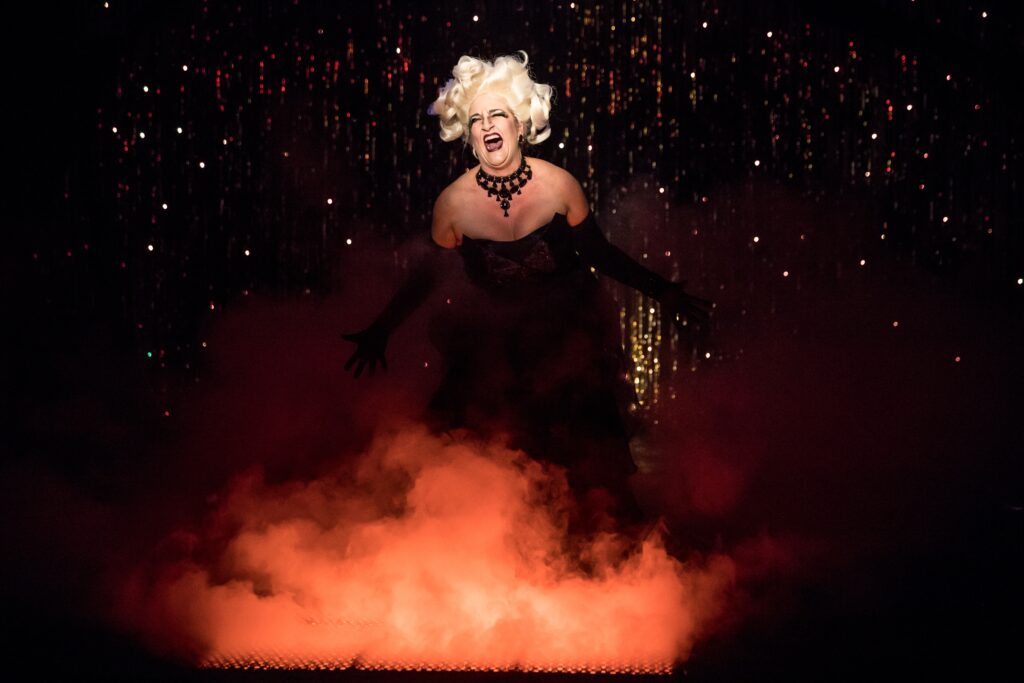 In 2015 Greta formed Greta Grosch Presents LLC in order to produce her new musical, LEMONADE FOR THE LAWNBOY. That same year she also became the Chair of the Twin Cities AEA Liaison Committee.
In 2022 she formed IN THE BASEMENT PRODUCTIONS, and is currently in pre-production for a Church Basement Ladies movie.
In her spare time, Greta travels the country as a motivational speaker and corporate trainer, serves as a scriptwriter for a variety of projects, volunteers where she can, and enjoys working with young people as a coach and teaching artist. A prolific on camera and voiceover talent, Greta also appears regularly in television and radio ads.
I started as an actor in a business where you submit headshots, go to auditions, and then wait for someone to give you a job. That can be really tough. So I've tried to make my own opportunities, and am always sure to have two or three new ideas waiting on the back burner. Stay tuned to see what's next!