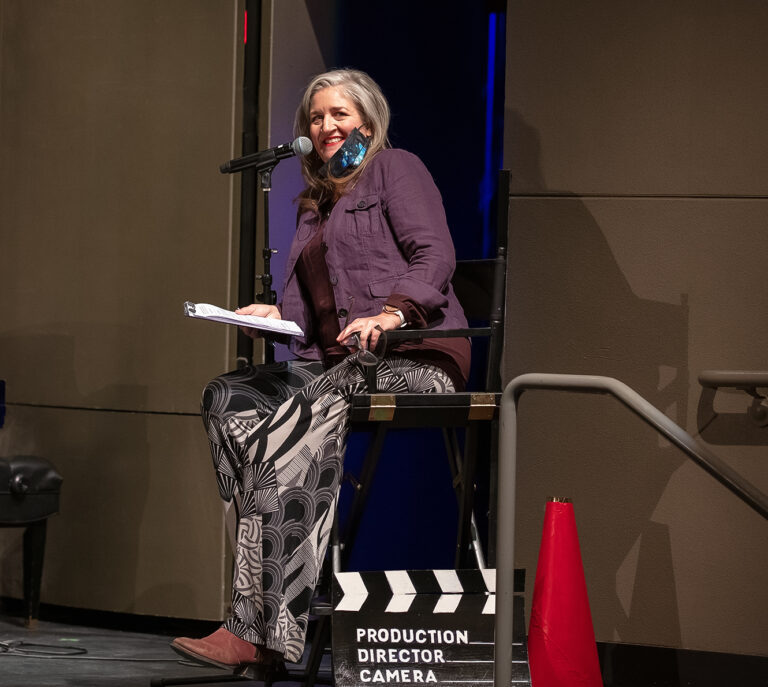 Theater Director: Resume & Reviews
  CHURCH BASEMENT LADIES, Cedar Summerstock Theatre

   – July, 2023 / Audience comments
"Don't tell anyone, but I saw it 4 times." – Rebecca
"Lots of laughter in the auditorium! " – Sheryl
"It was an awesome performance" – Penny
"Hilarious show… still cracking up!" – Karen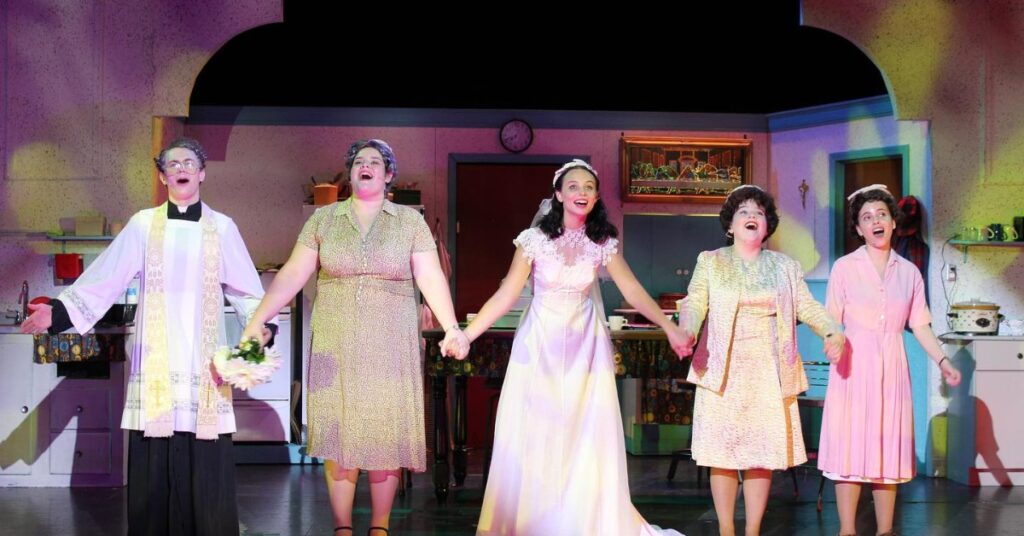 NOISES OFF, Lakeshore Players Theatre 
Everyone in the nine-person cast as an absolute delight, and director Greta Grosch keeps everything hurtling towards the finish line in a beautiful display of organized chaos.
– January 31, 2023 / Cherry and Spoon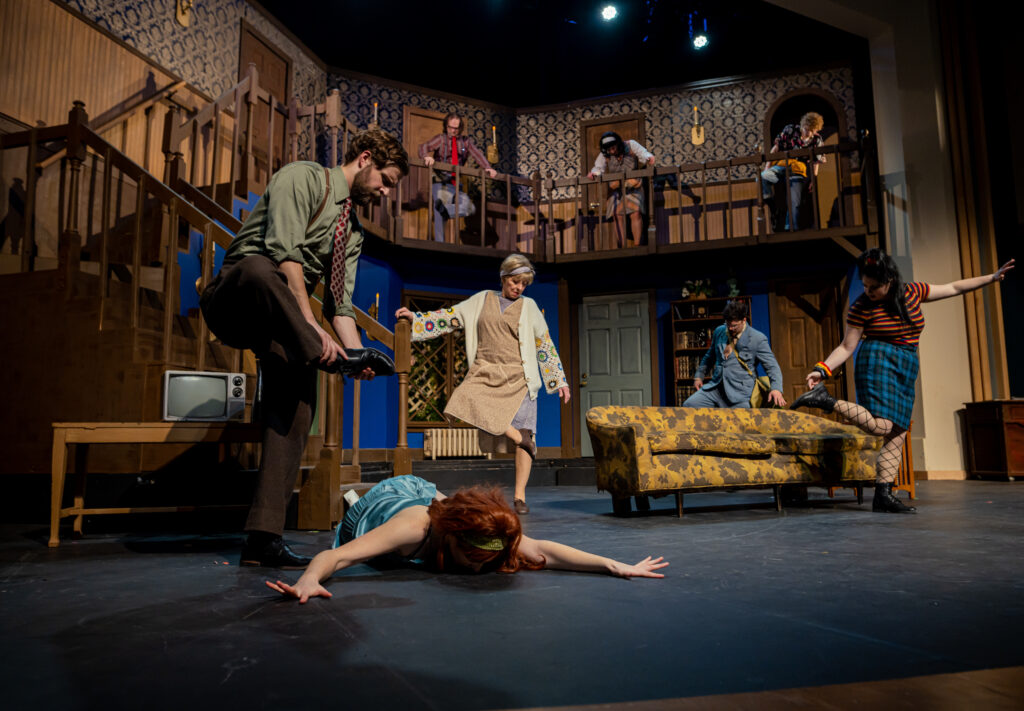 THE ROOMMATE, Prime Productions 
Local comedy legend Greta Grosch directs the piece, which is perhaps why the comedy is so sharp and impeccably timed.
 – June 5, 2022 / Cherry and Spoon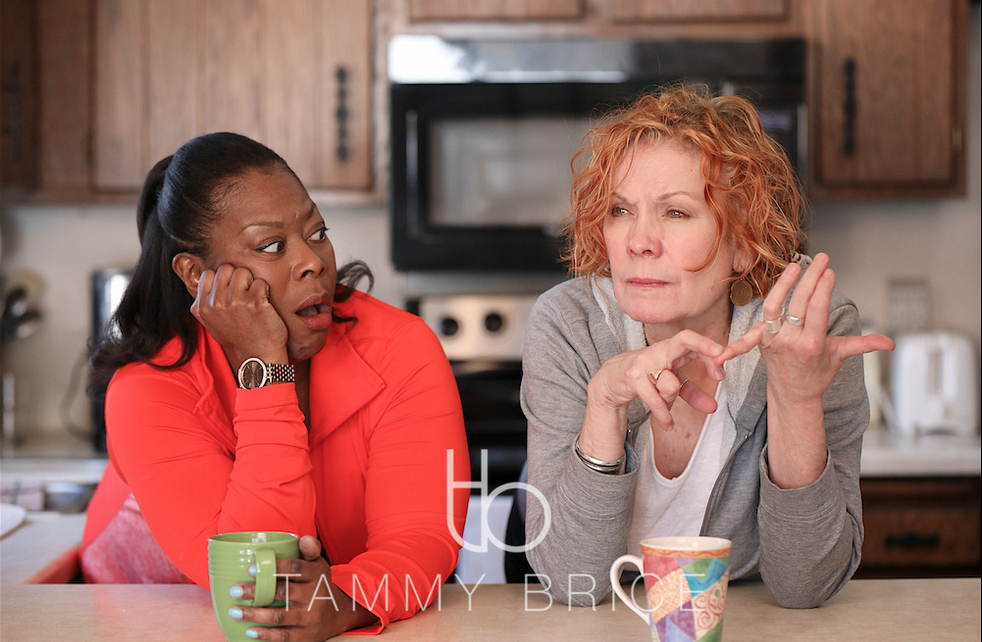 LEMONADE FOR THE LAWNBOY, Greta Grosch Presents

Greta Grosch has created, written, and co-directed a fabulous adaptation of the Lawnboy book.
 – June 23, 2015 / John Townsend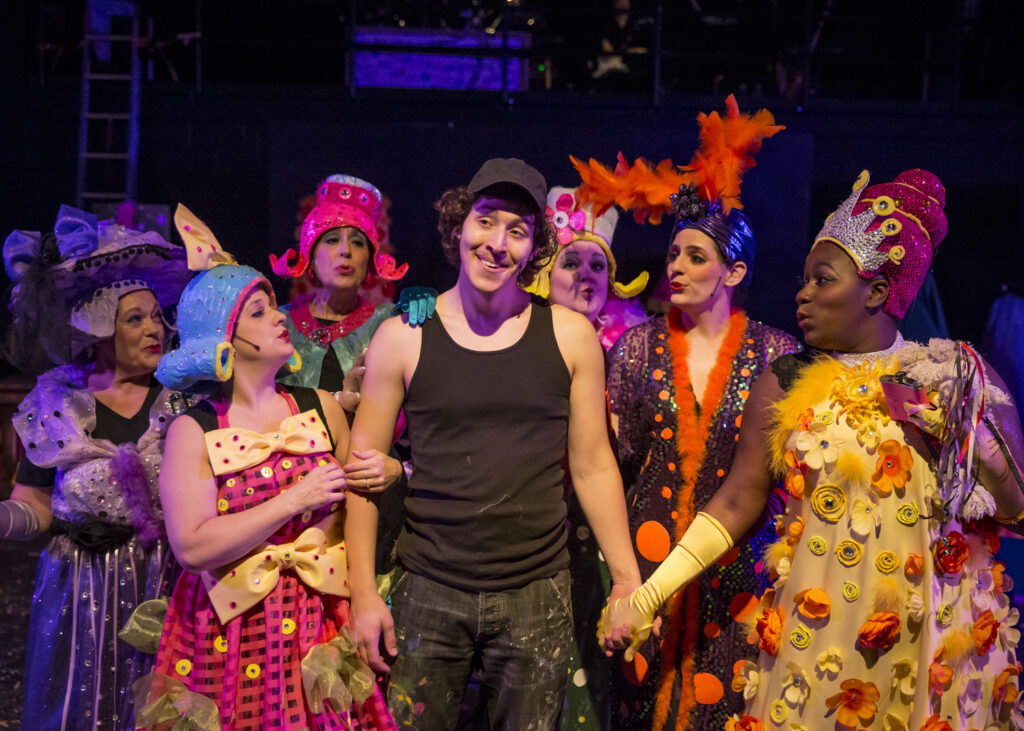 A CHRISTMAS PUDDING, Open Window Theater 
Wondering what happened to wholesome, traditional Christmas variety shows?… A Christmas Pudding, adapted and directed by Greta Grosch, is a pleasant and nostalgic evening of readings and songs, strung together like cranberry and popcorn garland on a real Christmas tree.
– December 6, 2013 / Janet Preus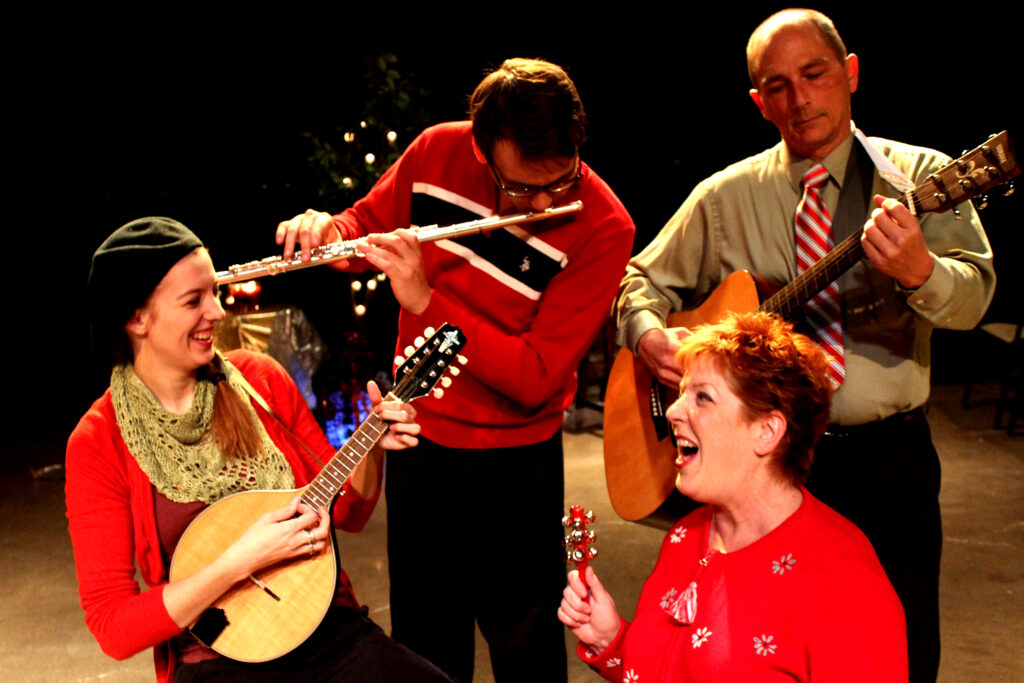 Staged Readings and Experimental Theater: CHASING MONET / Prime Productions; BABY/Mankato State University
Original Children's Theater productions for: Stepping Stone Theater for Youth Development, Youth Performance Company, Pillsbury House/Chicago Avenue Project
Upcoming:
Church Basement Ladies / Cedar Summerstock (June 2023)
Urinetown / Lakeshore Players (Spring 2024)
Producer/Creative Director
Theatrical:
Greta Grosch Presents / Lemonade for the Lawnboy
The Looney Lutherans / Traveling Entertainment
Girl with Guitar / Corporate Entertainment
The Silly Sisters / Traveling Children's Entertainment
Film/Video

Verizon Wireless / Theatrical Short
Minnesota Without Poverty / Web Series
IN THE BASEMENT PRODUCTIONS / Feature Film
SUGAR BACON / Theatrical Short
Joke of the Day / Web Series
Cinematography and Editing: Numerous Humorous Music Videos
St Paul Community Ed / Numerous Student Developed Video Projects
Live Event (Commissioned):

Gold'n Plump Chicken
Underwater Adventures
Minnesota Vikings 50th Anniversary Celebration
Cardinal Glass
Faegre Drinker LLP (previously Faegre Baker Daniels)
Minnesota CLE
Fish Richardson LLP
University of Minnesota McNamara Alumni Center
Choreographer:
Fridley Middle School Show Choir (2004 – 2012)
Ellis Street Singers, MN State University, Mankato (1987-1989)

Dance Captain, Numerous Theatrical Productions