Workshops
& Public Speaking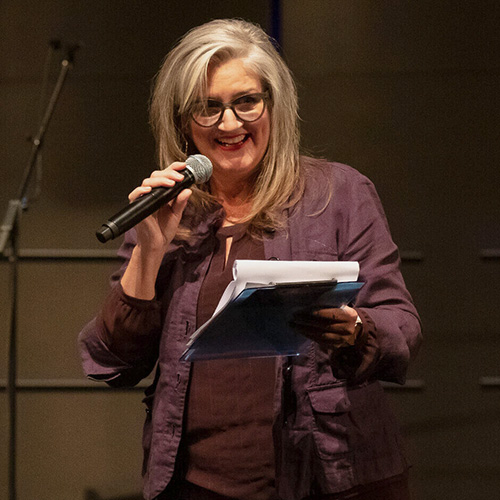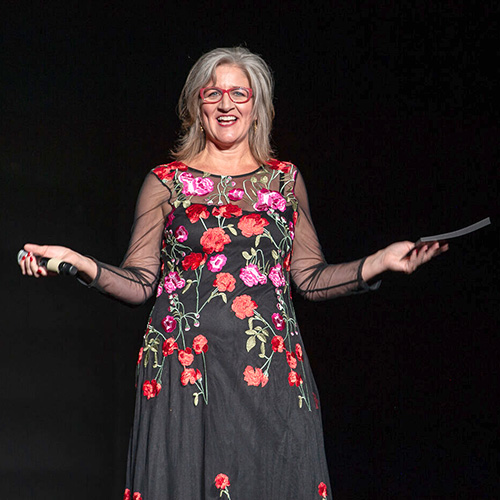 Greta provides entertaining and educational workshops and keynotes for a variety of clients.
See below a sampling of some of her past work.
Design and delivery on a variety of topics, including:
Accountable Leadership
Creativity and Innovation
Communication and Effective Listening
Conflict Resolution
Office Etiquette
Success and Goal Setting
Interactive theater workshops for all ages.
Acting Techniques
Building an Ensemble
Comedy on Stage
Improvisation
Playwriting
Theater Basics
Workshop Leader, Program Development and Youth mentorship
Steppingstone Theatre for Youth Development: Teaching Artist
Youth Performance Company: Teaching Artist
Stages Theatre Company: Teaching Artist
St Paul Community Ed: Teaching Artist and Program Development
Youth Frontiers: Workshop Leader and Program Development
MN Thespians: Workshop Leader/Annual Conference
Actor's Expo: Workshop Leader, Moderator/Annual Conference
Minnesota State High School Speech: Judge
4-H Share the Fun: Judge
The Silly Sisters: numerous workshops and residencies
FIND YOUR LIGHT: Valuable lessons a life in the theatre teaches.
STOP THINKING, START DOING: An interactive improvisation workshop.
STAYING SANE FROM 9 TO 5: Conquering Workplace Frustration
LEADERSHIP AND THE PETER PAN PRINCIPLE: Inspiring Others to Jump
WHAT'S SHE GOT THAT I AIN'T GOT?: The Outrageous Success Workshop
"STOP EATING MY FOOD!"…And other things you'd like to tell your co-workers.
HOW I BECAME A CHURCH BASEMENT LADY
I'M SORRY, WHAT?" Active listening for better communication.
DON'T NEGATE, CREATE: Innovative thinking and the Eeyore Effect.
For a complete listing of available workshops, please contact Greta.
Life Skills Workshops: Minneapolis Business College
Host/Emcee: Numerous including: Spotlight Showcase, Honeywell, Storystick, Angelica Cantanti, Gay Men's Chorus, St. Paul Winter Carnival
Live Television Host: Twin Cities Public Television: On-Air Talent for Live Pledge Drives; the Wishing Well Show: live interactive television show at Children's Hospitals and Clinics
Live Host/Emcee/Moderator/Live interview: Numerous clients including Honeywell International, Ecowater, McDonalds, and Hennepin Theatre Trust's annual SpotLight Awards.
This class was GREAT and covered a lot of topics that will be very helpful in the work place and in my personal life.
Loved it.  Everyone should take this training.
So much fun!  Kept my attention.
This was probably the BEST class I have ever taken.
I have attended three of your seminars, and found them to be excellent and self-reflective.
Thank you for speaking at the MCFOA Annual Conference. The crowd loved you, and you received high praise. As a matter of fact, they liked you so much, they were wondering if you might be available for a keynote at their (next) conference…
Accenture
Assoc of Clinical Nurse Specialists
ARMA
Blue Earth County Offices
Boston Scientific
Cardinal Glass
Children's Home Society
Control Concepts Inc.
Cost Cutters / Supercuts
Cystic Fibrosis Learning Network
Ecowater
ELCA
Faegre Baker Daniels
Fair Isaac Corporation
Global Health Ministries
Gold'n Plump Poultry
Good Samaritan RV Club
Healtheast Care System
HealthPartners
Honeywell
Inscape Publishing
Jeremiah Foundation
Lakeland Dental Academy
MAAP
MACM
Marshall Fields
Marvin Windows and Doors
Mary's Shelter
Matrix
MCAI
McDonalds
MCFOA
Minnesota Aids Ride
Minnesota IT Services
Minnesota Judicial Branch
Minnesota Telephone Company
Minnesota Supervisors
Minnesota Vikings
Mississippi Riverfront Corporation
MMCAP
MN Area Geriatric Education Center
MnDot
MN Government IT Symposium
Motion Control Group
Nat'l Assoc of Insurance Women
PMI-MN
PMI-PDD
Prairie Dental
Pulmonetic Systems
Redwood County Senior Expo
Regis
Renewal by Andersen
Rotary Club of Minneapolis
Saint Paul Area Synod
Scott County
Sibley County Medical Center
Skyway Event Services
SPAM
SportClips
St Paul Winter Carnival
Renewal by Andersen
Thrivent for Lutherans
University of MN – Alumni Association
Women's Foundation of MN
Young Presidents Organization
Youth Frontiers